Our Story
The Italian community in Canberra which includes first and second generations of Italians, amount to more than 10,000 people, however, it did not have a place to carry on cultural and artistic activities.
During the 1990's, the Italian community felt it needed a place where Italian events could take place and requested support from the Commonwealth of Australia to get some space. Land next to the Italo-Australian Club in Franklin St, Forrest was located and donated by the Commonwealth of Australia to the Italian community in 1995, allowing the pursuit of the dream to have an Italian Cultural Centre in Canberra. The Italian Cultural Centre was realized and opened on the 2nd of June 2006, thanks to the effort and voluntary work of the many people within the Italian community and currently managed by the not for profit association CIAO. (Council of Italo-Australian Organisations Inc.)
The Italian Cultural Centre was built on a design which wants to remind us of Italy, with a large hall and traditional bell tower. The building features a main room with a theatre, catering for activities for more than 220 people, small rooms and a chapel is also located in the centre which houses a statue of the Madonna Addolorata where mass is held the last Sunday of each month. In the gallery some clothing and jewellery which has been generously donated by some Italian regions is on permanent display.
The Centre was donated a statue of Dante Alighieri the 'Father of the Italian Language' by the municipality of Lecce in Southern Italy, with the Bell being donated by the Italian Region Friuli Venezia Giulia in the North of Italy. Outside the Centre there is a wide courtyard reminiscent of an Italian 'piazza' in which, a path sided by 10 columns leads the visitor to the main entrance.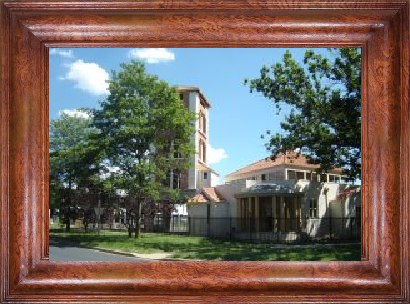 WHO WE ARE:
President: Franco Barilaro
Treasurer: Giovanni Di Zillo
Secretary: Luciano Murieri
Other Committee Members: Angelo Damiano, Franco Papandrea,Luigi Catizone, Frank Pangallo
2017 EVENTS:
FESTA ITALIANA at the Embassy Gardens
15 Oct 2017 10.30-4.00 pm
NEWS:
There are no news at the moment.
PHOTO GALLERY
Facilities
Auditorium
Seats 220 people for concerts, conferences, art and photographic exhibitions and theatre.
Contains an organ which may be hired for concerts.
Catering
We provide full catering services, international and Italian cuisine including hot and cold food and drinks.
Immigrants Museum
Houses traditional Italian clothing and jewellery on permanent display.
Bell Tower
Our beautiful bell is the symbol of the Italian piazza.
Make A Booking Now
TO SEND A BOOKING REQUEST SELECT A DAY/MULTIPLE DAYS AND FILL OUT THE FORM WITH YOUR DETAILS.
SOMEONE WILL GET BACK TO YOU SHORTLY TO CONFIRM YOUR BOOKING.
RATECARD 2015/2016 
Hall hire p/h - $70.00
Hall hire half day (8am-12pm / 12pm-5pm) - $250.00
Hall hire evening (from 5pm) - $250.00
Hall hire all day - $400.00*
Deposit required - $100.00
Long-Term Hall hire - Request a quote
Effective as 1/12/2015
*All day applies also to bookings for catered/non-catered lunches
Contact Us
For all other enquiries, please fill out the below form.